Perfect Holiday Gift, Lavish Leather Earrings
Holiday Gift Ideas for everyone in the family, even your little furry animals.
Check out Lavish Leathers! 
Add these stylish, light weight, leather earrings to your gift list.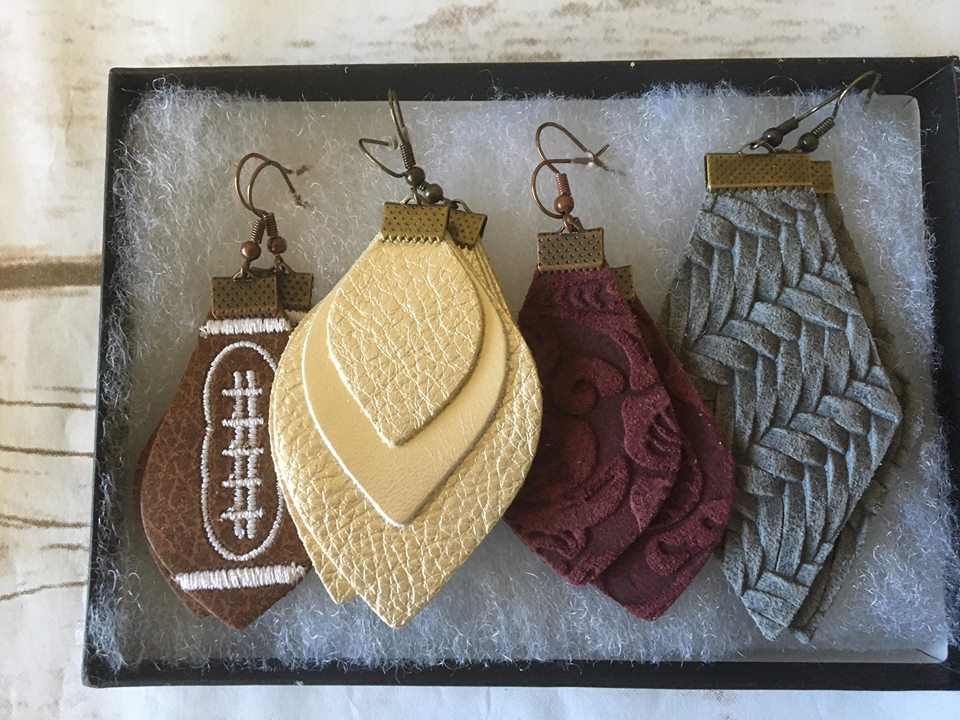 These beautiful lightweight earrings are sure to grab the attention of everyone around you. Above you see a box with 4 cute Lavish leather earrings. No matter where you're headed for the day or night you can spot these cool earrings with any wardrobe!
They're called Lavish Leather Football Themed Teardrop Leather Earrings .
From teardrops and lantern shapes to double and triple drops, patterns to fruit, flowers and so many other selections. They have something for every one's taste.
Next: Triple Metallic Penny Copper Drop Leather Earrings

Available in two sizes and are ultra-light, stylish and handcrafted at their design studio. Each Lavish Leather earrings range from $11-$26.00 which is a real reasonable price.
Honestly, the Lavish Leather earrings will make a great holiday gift for mom, wife, daughter, or that BFF in your life! They are the perfect accessory to add to your jewelry box!
Don't forget to connect via Facebook | Twitter| Pinterest, and Instagram for all the latest news.
Disclosure: Howdy everyone, I wanted to inform you that I was not compensated for this post. However, I did receive a product from the company below and the opinions expressed in this post are 100% my own. I am disclosing this in accordance with the FTC guidelines.