Holiday Gift Ideas, Precious Moments Bountiful Blessings Collection
Check out this beautiful ceramic collection for your table setting from Precious Moments Bountiful Blessings.
We have Precious Moments Thankful 18″ x 12″ Ceramic Server Platter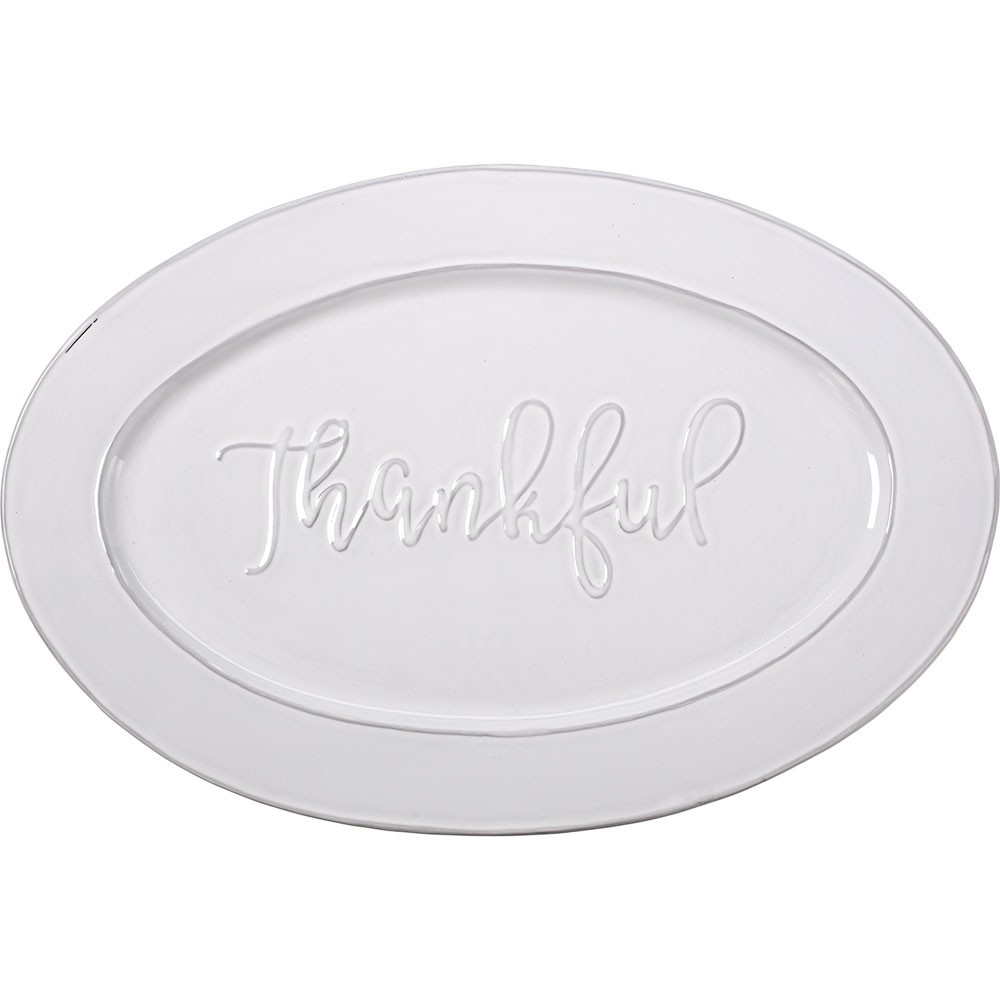 It's large enough for a bountiful main course or for an impressive array of holiday desserts, this white platter is sure to become a treasured part of holiday and entertainment traditions for years to come.
It measures approximately 18 x 12 inches and it's created with durable glazed ceramic, don't worry, it is also dishwasher safe and microwave safe. So yes, this platter can handle all your serving needs!
Here we have the Bountiful Blessings Thankful, Grateful, Blessed 9″ Ceramic Pie Plate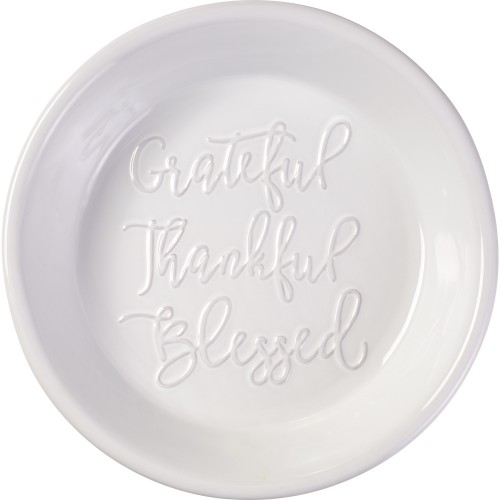 The inscription will speak volume at the dinner table this Holiday season. That's because, we all are so Grateful, Thankful, and Blessed!! I treasure those three words every day and they inspire me to always remember all three words no matter if it's the holidays or not! This deep white ceramic pie plate adds inspired elegance to any table and will look lovely coordinated with any of the Bountiful Blessings serving collection platters. Measures approximately 9 inches in diameter and is crafted of durable glazed ceramic. Microwave, oven and dishwasher safe.
Next we have the beautiful Precious Moments Bountiful Blessings Greatful 12 oz Ceramic Gravy Boat with Saucer.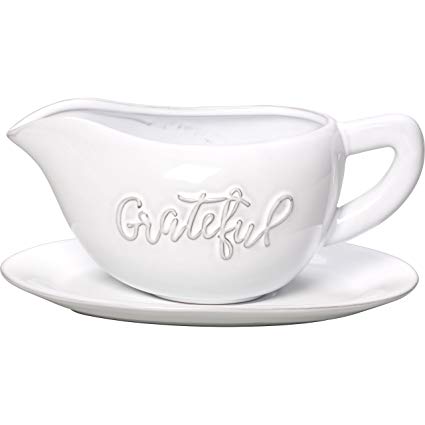 This versatile serveware is great for any type of entertaining. Traditionally used for gravy, it's 12-ounce capacity makes this a perfect sauce boat, sauciere for au jus, sauce, salad dressing, broth and much more! Well balanced for easy serving with a convenient pour spout and easy grip handle making your entertaining fun and effortless!
We have the Bountiful Blessings, "Blessed", Puzzle Piece Bamboo Cutting/Cheese Board With White Ceramic Dip Bowl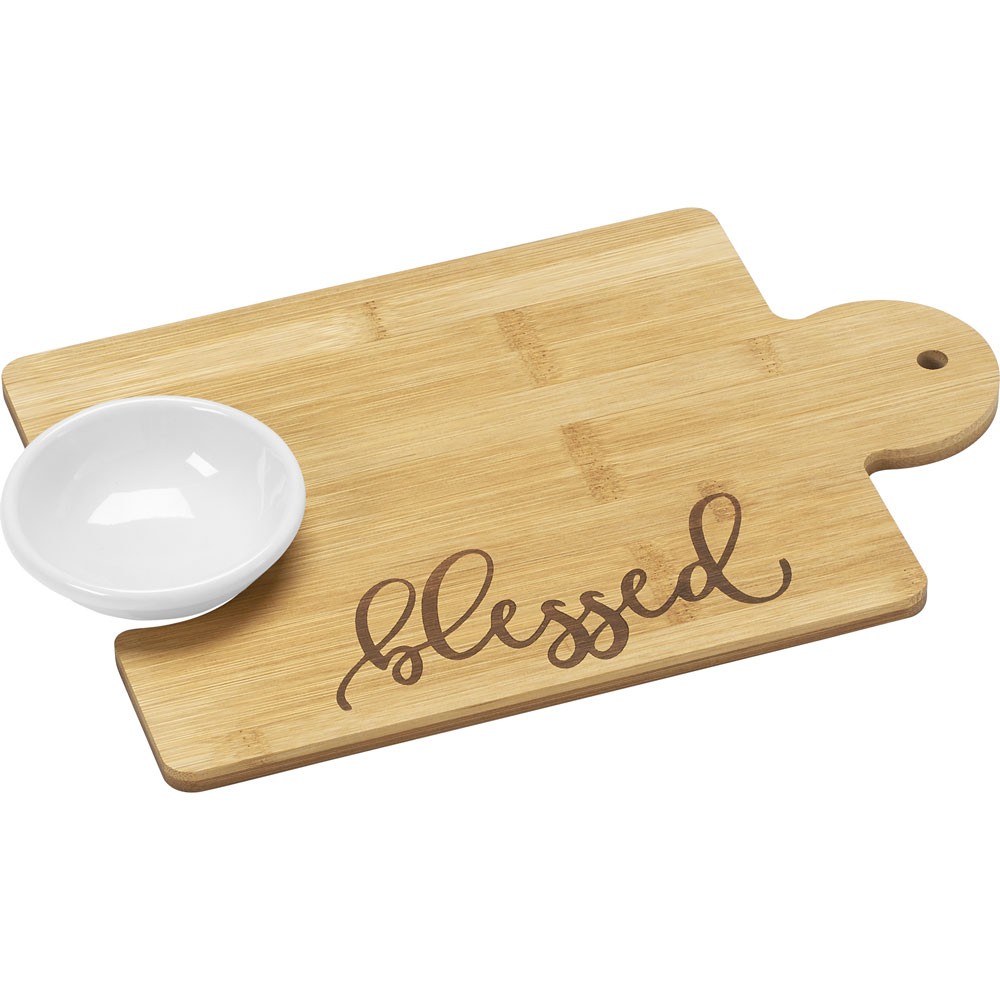 This eco-friendly puzzle piece bamboo board can be used as inspirational wall décor that transitions easily to an attractive cutting/cheese board. The small bowl is just perfect for dips and condiments and can be mix and matched with other puzzle piece cutting/cheese boards and bowl sets. It measures 12 x 8 inches and the bowl holds approximately 2 ounces. It's a perfect set to share not only cheese but many other cool appetizer snacks.
All these wonderful Precious Moments Bountiful Blessings collection pieces can be found on Precious Moments website along with many others.
Don't forget to connect with Precious Moments via Instagram: @Preciousmomentsofficial |Facebook: @OfficialPreciousMoments|Twitter: @preciousmoment
Disclosure: Howdy everyone, I just wanted to inform you that I was not compensated for this post. However, I did receive sample products from the company below and the opinions expressed in this post are 100% my own. I am disclosing this in accordance with the FTC guidelines.